We heard about this show several weeks ago, so we have a feeling it will be legit.  This Nashville band has been tagged for their authentic rock and roll songs, artful playing and down-right dance-ability. The trio will be taking over Third Street Dive this Saturday and after this interview, we agree that everyone should be there.
Live Music Lou: You all definitely have a 90s spin. What about that (crazy to say it) past era works for your band?
The By Gods:  We do get the 90s comparison a lot. I think we get it even more now that Natalie is in the band. People automatically think Pixies. We don't mind it though because that's an era of music that we all love and grew up with. I don't know if it's something that "works" for us per se. It would be different if we were 18 and sounded 90s. Then it'd be cool. We are in our early 30s and playing music we like.
Check out their newest video here!!!!!
LML:  Have you played in Louisville before? If so, what do you like about our little city? If not, what are you interested in exploring?
TBG:  We played there a few times before. Our first time was at Third St Dive. That venue and Rick were really cool. We're really stoked to be playing there again. We played Tim Faulkner Gallery a few times. That was a very cool and interesting venue. At the time, the booker there Cal (The Tunesmiths) turned me on to some really cool new music. I remember jamming White Reaper the whole drive back to Nashville the first time we played there. I don't know if we'll have time, but I'd really like to check out the Waverly Hills Sanitarium.
LML:  "GET ON FEELINGS!!!" could go a lot of ways. Where did this album come from?
TBG:  "GET ON FEELINGS!!!" is something my Dad would scream out of nowhere when I was little. No matter what we'd be doing, he'd scream it and then my brother and I would just start rough-housing with him until someone's feelings got hurt. It essentially means getting your feelings hurt but in this context… It was the "Let's get ready to ruuuumbbbbllleee!!!" of our household.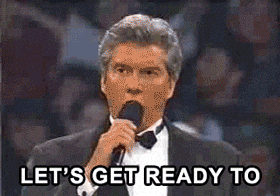 LML: We like hearing about who musicians are listening to – what is on your playlist these days that we need to make sure to check out?
TBG:  I've pretty much been obsessed with Dinosaur Pile-Up, Tigercub and Pat Chow the past year. Natalie and I got a sneak peak at the new Gladness record coming out later this year and it's pretty amazing. Hopefully, we can make it out to Portland this year and do some touring with them. Tye's been really into Francisco The Man and he still… we ALL still listen to Daniel Zott and The Great Fiction pretty regularly. If you haven't heard any of that, it's the music Daniel Zott was making before Jr Jr (a.k.a. Dale Earnhardt Jr Jr). It's pretty amazing stuff.