Tuesday (3/6) – 
A group of bad ass women will be at Lola on The Love Yourself Tour. "The Love Yourself theme represents a call to action as society navigates challenging cultural and political climates in America and abroad."
Rain – A tribute to The Beatles
The Kentucky Center is going to be busy this week. The hugely monumental Sgt. Pepper's Lonely Hearts Club Band is 50 years old and this show will pay tribute to the entire album.
Industry night ft. Twin Sister Radio
This is the industry night of your dreams: cheap drinks, fresh popcorn, and a free show!
Wednesday (3/7) – 
Miguel, Sir, Nonchalant Savant
Fresh of his Oscar performance, Miguel is coming to town for the annual U of L Spring show.
Hannah Wicklund & The Steppin Stones, The High Divers
Zbar hosts these two South Carolina bands.
GoodFOLK Writers Round: Morgan Shallcross, Jim McGee, Charles Price
Thursday (3/8) – 
I'm gonna be real, when I hear my students singing/rapping/playing Chief Keef's songs, I shutter. And at the same time, I need to see what is up.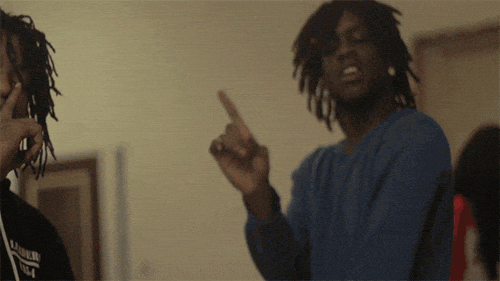 Stuyedeyed, Cat Casual & The Final Word
WFPK Jazz Night with Jacob Duncan & Friends
Free jazz sponsored by WFPK.
Head to Against The Grain for this Vinyl Me, Please event to mark the 10th anniversary of Beach House's Devotion.
Friday (3/9) – 
Vale, GRLwood, Joann & The Dakota, Mosquito
Iron Chic, Call Me Bronco, Nowhere Fast
Mic Harrison & The High Score, Dave Ernst & The Early Favorites, John Clay
If you're a WFPK Roots & Boots fan, this is your night.
Jammin' at Jeptha – Whiskey Bent Valley Boys
A Friday night spent at a distillery will always be good, especially since it is signaling the start of warmer weather. Enjoy music the Whiskey Bent Valley Boys and food from Four Moore's.
Fela Booty, Brandon Coleman Trio
Jazz option number 1. If authentic speak easy vibes (literally hidden under a sandwich shop) is what you need, Jimmy Can't Dance is the spot.
Jazz option number 2. If you need snacks, The Butchertown Social should be your pick.
Saturday (3/10) – 
If you can make it out after the infamous Bardstown Road St. Paddy's Day Parade, then you have a range of options to keep on partying.
Middle Eastern Music & Dance Jam: Shimmydown Social
So apparently this is becoming a monthly event. Ever wanted to learn how to belly dance? This is your chance!
Michael Cleveland & Flamekeeper
Michael Cleveland is one talented human. I remember how blow away we were the first time we saw him (and had no clue who he was). This collaborative show with the Louisville Orchestra will once again morph this orchestra into something you probably have never experienced.
Ben Sollee & Kentucky Native, Martha Redbone Trio
Everyone's favorite cellist is back in town and has some fresh new tunes to share!
White Buffalo Woman, Some Day Soon, Silver Spoons
Sunday (3/11) – 
Songbird Sundays: Sheryl Rouse, The Teedee Young Band
It appears this is becoming a monthly event, too! The theme for this inaugural event is Blues, Blue Jeans, & BBQ.
Littlefoot, Soft Self Portraits