I'll be real with you all…I'm getting old. During previous basketball seasons, I have somehow had the energy and motivation to both coach AND be at every big show, no matter what night, how late we were up, how sick I was, whatever. This year, my age appears to have caught up with me: we have gone to far fewer shows this 2017-2018 season.
That being said, the season is finally wrapping up…and we are baaaaaaaack!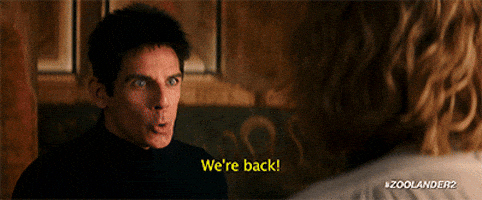 STRFKR's show at Headliners ended up being exactly what I needed to reignite my passion for attending shows. I enjoy people watching at shows. STRFKR, kind of surprisingly, brought out all sorts of folks to enjoy their indie jams. There were hipster kids with some extravagant thrift store outfits and dramatic haircuts. There was a flannel-clad man there all by himself. Live shows like this one are incredible for bringing together all different types of people for the love of the music. Whoever these fans were and whatever their stories are is not important – the connection to STRFKR is. It is refreshing to watch this happen in real time, especially considering the hyper-divisive world we live in now.
STRFKR themselves ended up living up to the space odyssey that I had pictured in my mind. Their music is really easy to listen to and is a constant on my Spotify playlists. The real life addition of the space people dancers was a fun complement to their trippy indie songs. Their performance and persona is weird but the music doesn't take it over the top.
I was utterly inspired by the epic crowd-surf we witnessed. We've seen the White Reaper surf in which two band members traveled from the stage to the bar for a shot…in the form of a race. This may have topped that though. For the first time in our 5 year Headliners relationship we witnessed a blow up swan surf AND a crowd surf to the balcony. This was incredibly risk, as at any moment the dude could have fallen two stories. BUT HE DIDN'T AND IT WAS TIGHT.
The 70 degree, humid as fuck evening made it truly feel like the beginning of spring. I predict the next couple months will be fulfilling and fun as hell.
-Aubrey
For the complete Flickr photo album, click on the photo below!